GC Motorsports International (GCMI)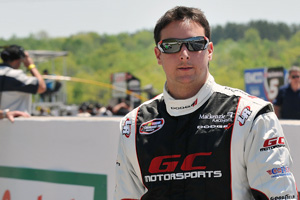 Two-time NASCAR Canadian Tire Series Champion Andrew Ranger, is competing in the 2012 NASCAR Canadian Tire Series driving the GC Motorsports International (GCMI) #27 Dodge Challenger. GCMI is excited to announce Dodge Dealers of Quebec have come on board to partner in a season long sponsorship of the talented French Canadian driver.
Ranger got the NASCAR Canadian Tire Series season underway with a 4th place finish at the Vortex Brake Pads 200 race on May 20th at Canadian Tire Motorsport Park, formerly Mosport International Raceway in Bowmanville, Ontario.